Wir sind zurück! Online Shop Bestellungen sind ab sofort wieder möglich. // We are back! Online shop orders can be placed as of now.
Ltd. KELLY Maya Edition 2022

Unsere gewebten Stoffe aus traditioneller Handarbeit finden die vielfältigsten Einsatzmöglichkeiten innerhalb von Mode & Interior-Wertschöpfungsketten. In diesem Projekt fanden maßgefertigte Webstoffe, in der Sommerschuh-Kollektion der führenden Holzschuhmarke SOFTCLOX, Weiterverarbeitung.
Prototypenentwicklung, Design & Produktion
Prototypenherstellung mit Nata Y Limón Stoffmustern verschiedener Webtechniken und anschließende Entwicklung mehrerer Liso-Streifendesigns in unterschiedlichen Farben. Herstellung von Musterstoffen für drei Prototypen. Die Pantolette Kelly, ein beliebter Klassiker, erwies sich als "perfect match" für die Webstoffe. Die Produktion der Stoffbahnen mit der Liso-Webtechnik, für das finale KELLY Maya Design, erfolgte im Herbst 2021 am Hüftwebstuhl.

Ausgewählter Vertriebskreis & Erfolg
Die Kollektion war in einem ausgewählten und exklusiven Vertriebskreis limitiert erhältlich. Nach überaus erfolgreichen Abverkauf wurde bereits ein neuer Auftrag für die Sommerkollektion 2023 platziert. Zum bestehenden Design haben wir daher eine zweite dunklere Designvariante entwickelt und auch schon Stoffe für Kollektions-Prototypen kreiert. Die Produktion der zweiten Designversion erfolgt im Herbst 2022.


Fotos: SOFTCLOX & Nata Y Limón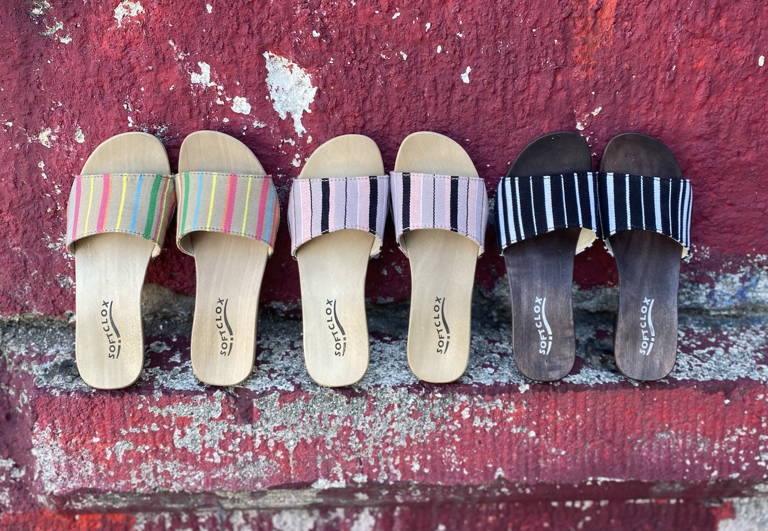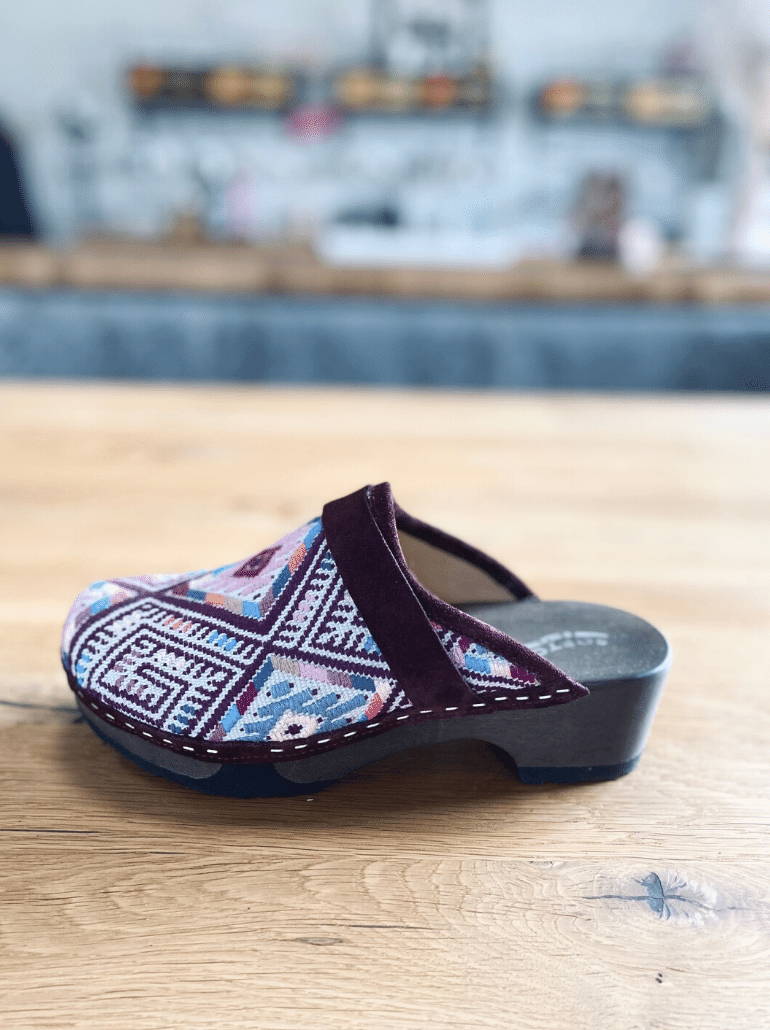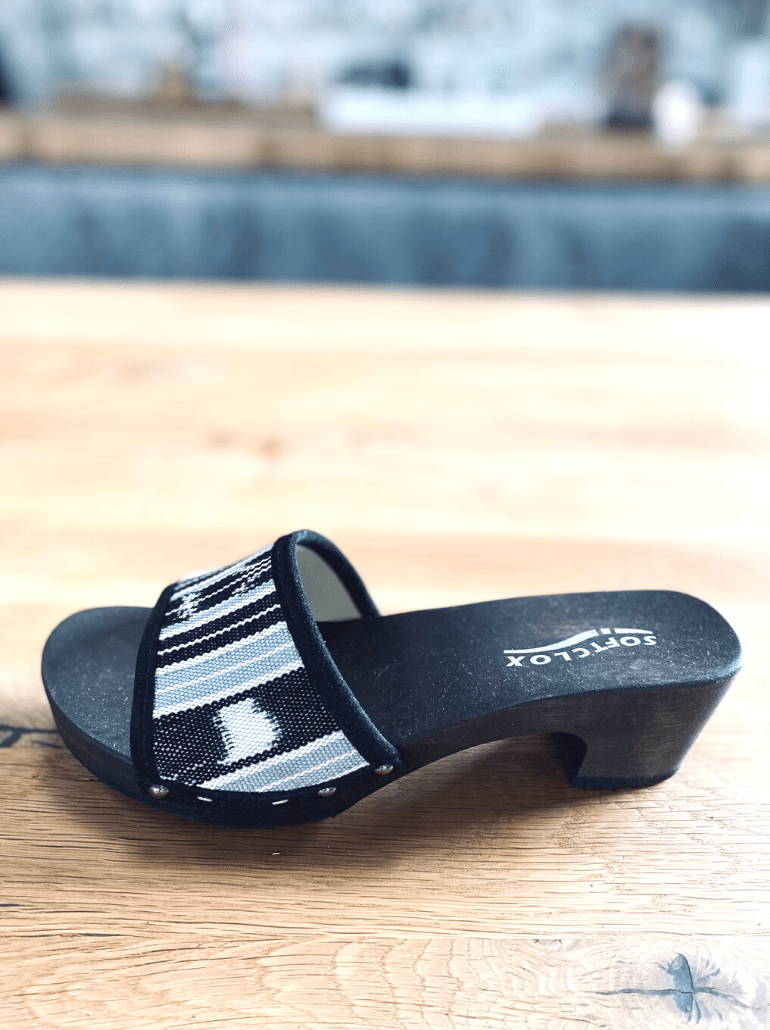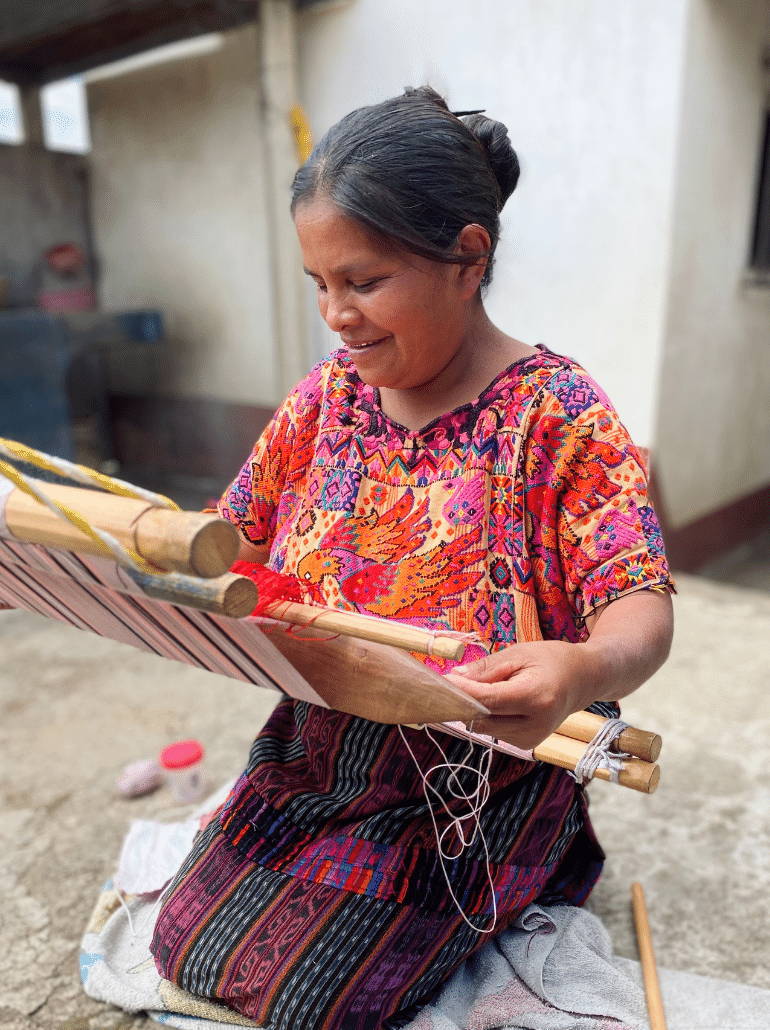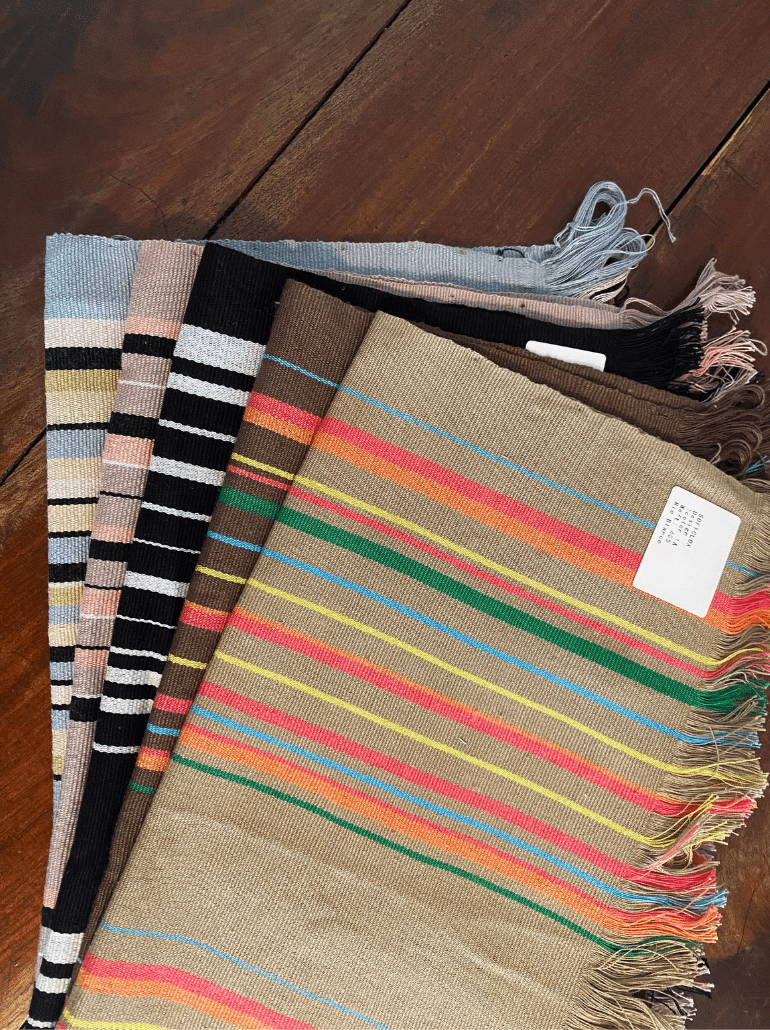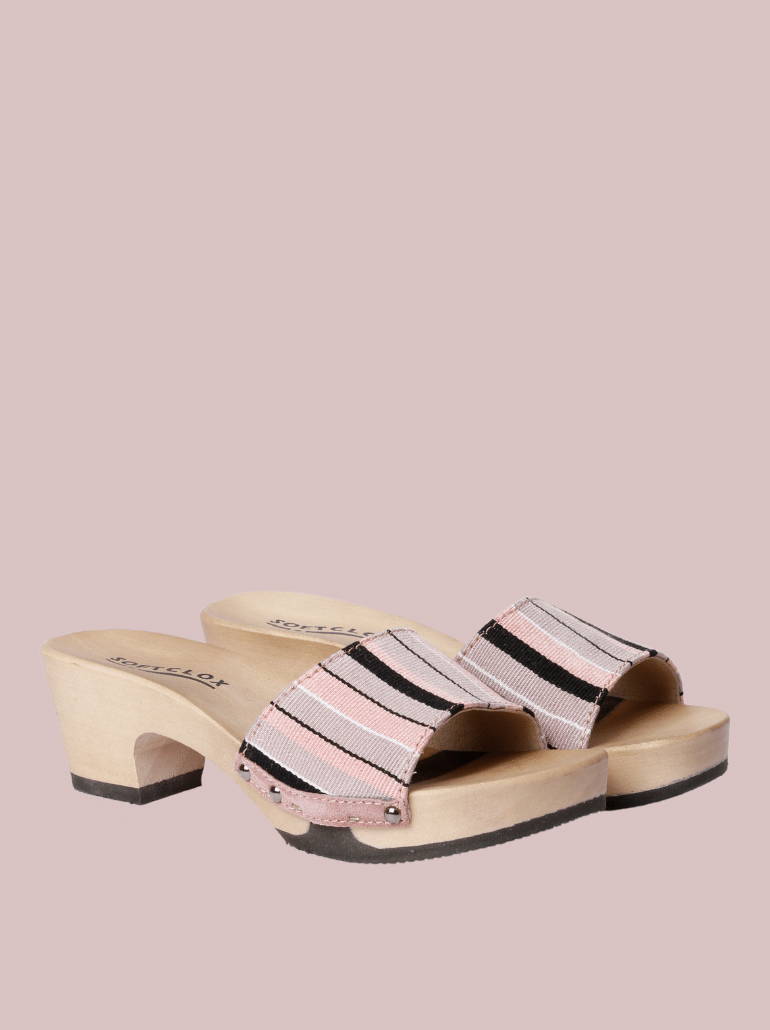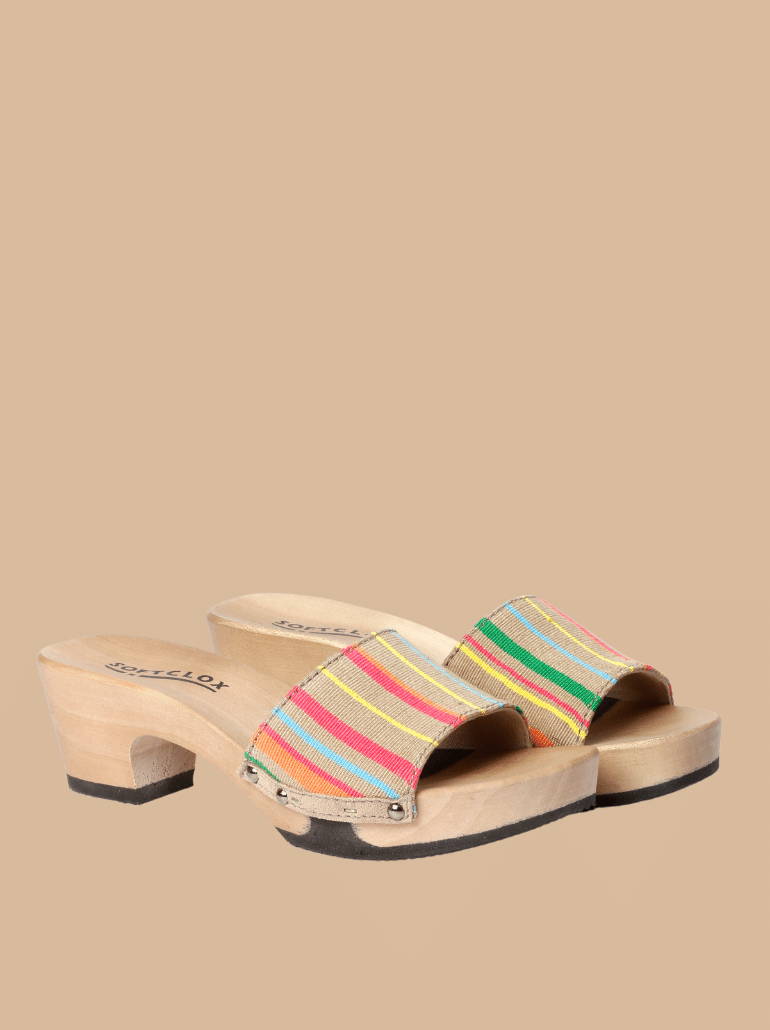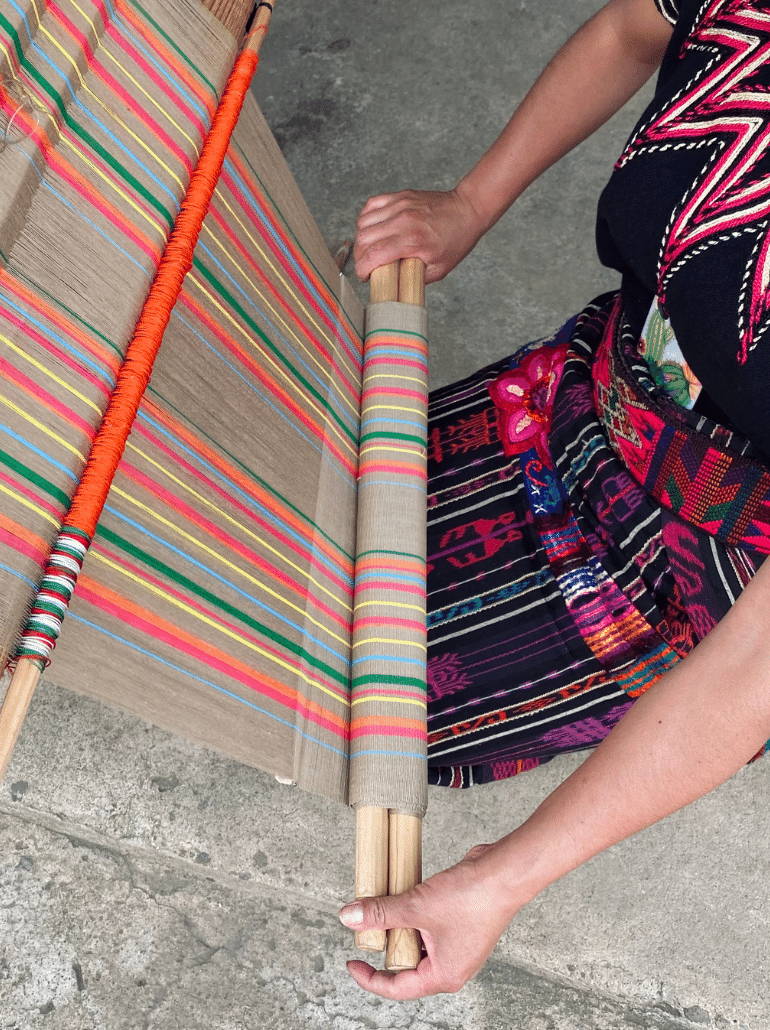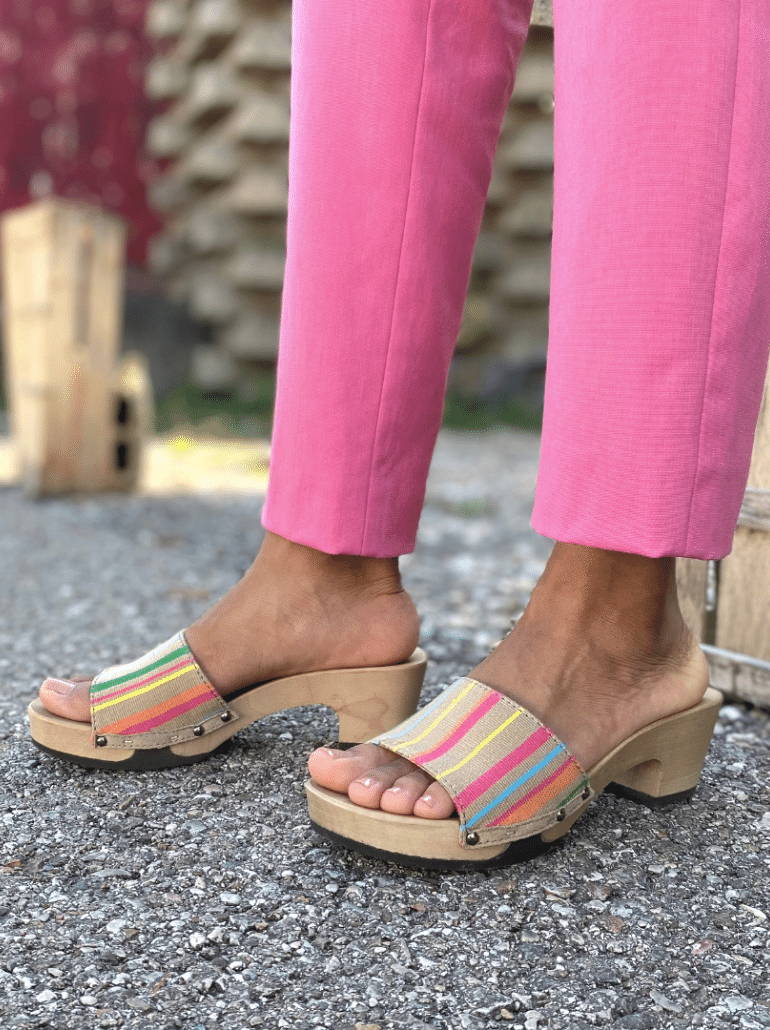 ✕